When John Green '00 stepped into the iconic wood-paneled seminar room of Sunset Cottage the afternoon before he delivered his Commencement address to the Class of 2016, the best-selling author was hit with a wave of nostalgia … and nausea.
"I feel like I'm going to vomit," confessed Green, clad in his trademark wardrobe of a checked shirt, jeans and Adidas sneakers. He snapped pictures of the classroom with his iPhone, pointing out the chair he sat in during "Intro to Fiction Writing" with P.F. Kluge '64 — the course he credits with teaching him how to become a novelist. "It's just the intensity of being back on campus. I'm keenly aware that tomorrow is about the Class of 2016 and not about me, but nonetheless, I feel when coming back here this sense of overwhelmedness."
The critically acclaimed young-adult writer with a cult following rose to literary and pop-culture prominence in 2012 with the release of his fourth solo novel, "The Fault in Our Stars." His sharply written, heart-wrenching story about teenagers with cancer, praised by Time as "damn near genius," debuted as a No. 1 New York Times best-seller and was adapted into a summer blockbuster. The movie's box-office success was followed by a film adaptation of his 2009 novel, "Paper Towns," sending Green on back-to-back journeys of promotional tours and red carpet premieres.
With 24 million copies in print nationwide, Green's books have taken up permanent residence at the top of best-seller lists. His first novel, "Looking for Alaska," which won the Michael L. Printz Award for young-adult fiction, sells more copies in a week now than it did in its entire first year of publication. "Well, it had a really bad first year," Green joked. "That's part of the trick."
It's a self-deprecating admission from Green, who dismisses media claims dubbing him a "teen whisperer" and "voice of a generation" as "a bit ludicrous." Yet the 40-year-old parent of two always has been drawn to reading and writing about adolescence, citing "The Catcher in the Rye," "Sula" and "The Adventures of Huckleberry Finn" as early inspirations. "Even when I was in Kluge's class, I was writing a lot about 15-year-olds and 16-year-olds, but back then, everyone probably was, because we were 19," he said. "What else did we know?"
As Green works on his next novel at home in Indianapolis, free from the distractions of Hollywood, he is not thinking about his book's future as a movie. In fact, he'd be fine with never writing another story that's adapted to film. Rather, he is focused on prolonging what he hopes will be a lifelong career as a writer. "I'd much rather be able to publish through my adulthood than to be on a big roller-coaster ride," he said. "I'd like to avoid the roller coaster. It seems very scary and stressful." No matter the twists and turns that lie ahead, Green's devoted fans — known as "nerdfighters" — are thrilled to be along for the ride.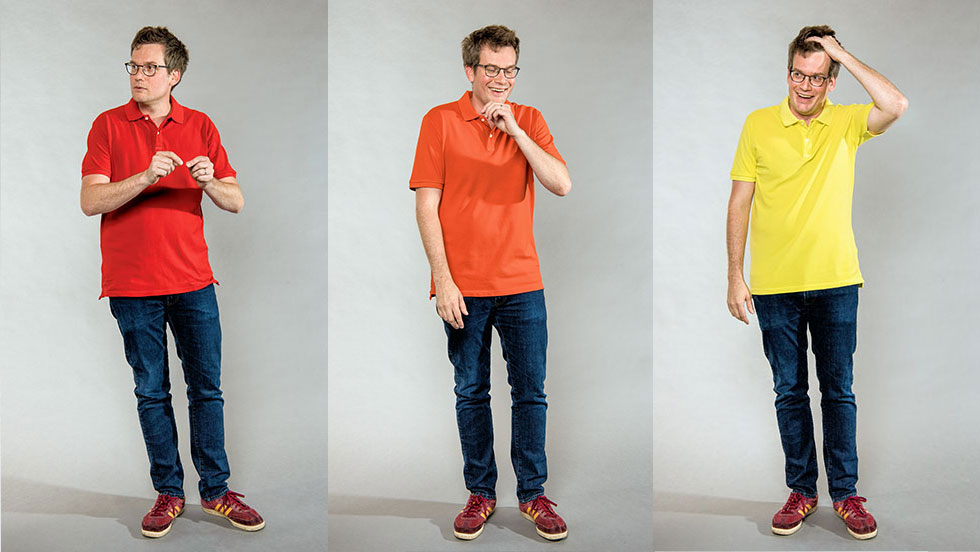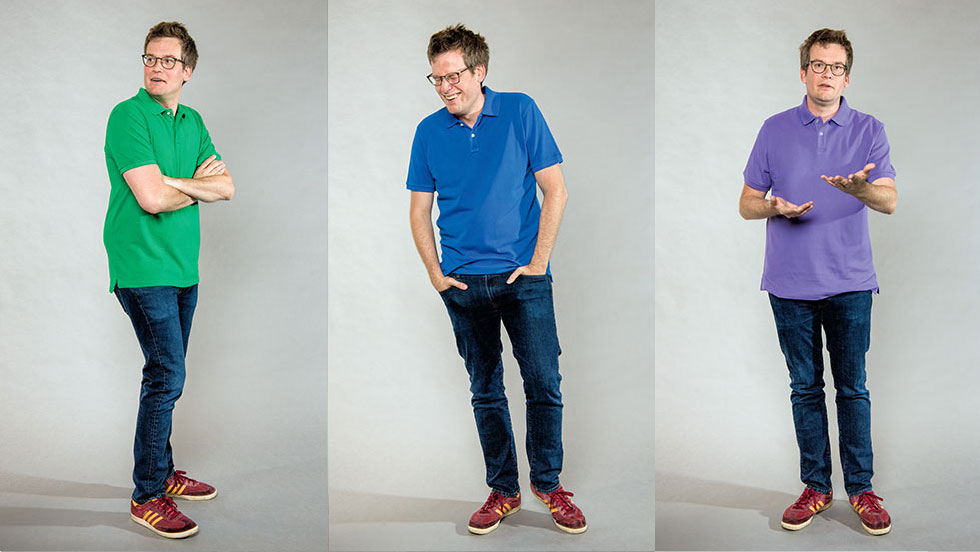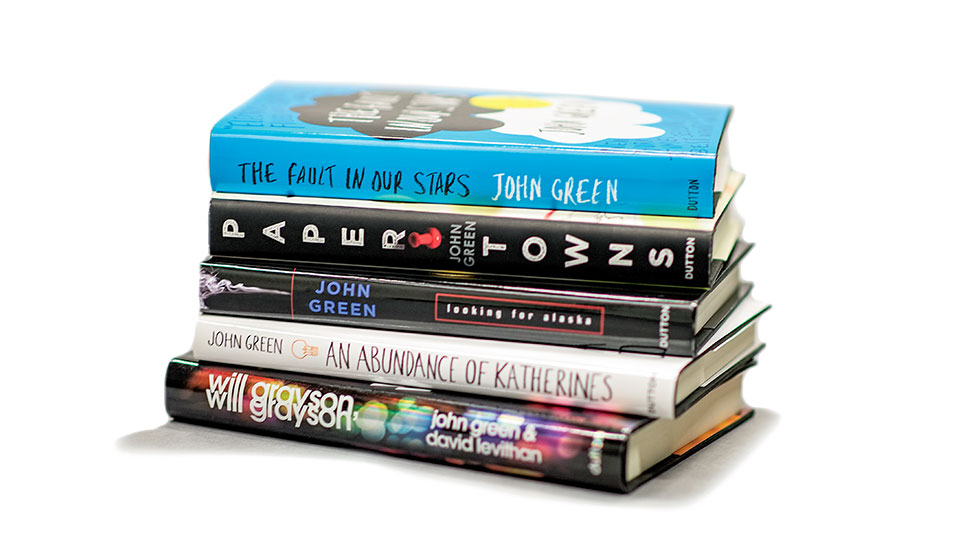 You're working on your new book ["Turtles All the Way Down"]. What is your writing process like when approaching a novel?
I start with the ideas I want to think about, or the problems I want to think through. This new story began many years ago with me trying to write a story about a girl who somehow survives the end of a novel and finds herself as a fiction living in our world. I always try to write a proper, good, interesting fantasy adventure novel, but then I end up writing pedestrian realistic fiction.
How has your process evolved since you first started writing?
The biggest difference is that I used to have a day job, so I wrote at night and on the weekends. Now I write in the mornings and I go to my job at the office, where we make online videos, in the afternoon. That seems like a small switch but, really, it was kind of an immense switch because it meant treating writing as part of my workday instead of as a thing I do for fun at night.
Can you take me through your typical morning of writing?
It depends on which story I'm writing. When I was writing "The Fault in Our Stars," I tried to write in social spaces like Starbucks, where I could listen to people. With this most recent book, I've written it almost entirely in bed.
Why is that?
It's less comfortable for me to be in social spaces now than it was five years ago just because I'm more likely to be recognized. Also, the story itself is about different stuff. It's about a kid who's extremely obsessive, so she has a difficult time getting out of her own head. You took a social media hiatus to focus on this book. Why was it important to your writing process? It was hard not to feel like there were people looking over my shoulder when I was reading responses online to my work every day. The hiatus was great; I liked it. But I also chose to end it, so there must be something I like about the internet.
What are the benefits of being able to engage with your readers on social media?
At Kenyon, I remember reading books by living authors I really admired. One time, my friend Kathy [Hickner '99] wrote to Annie Dillard and Annie Dillard wrote back. And I was just like, "Annie Dillard's a person? Who has handwriting? Who addresses postcards and puts stamps on them?" So, I like that my readers think of me as a person. It makes writing, for me, feel more like a conversation and less like I'm talking to someone. But when my books started to reach a much wider audience, people didn't think of me as a person in the same way anymore. Which is good, in the sense that their responses to your work are very authentic, but bad in the sense that you don't necessarily want to read authentic responses to your work.
How are you dealing with the pressure of writing a book that's so highly anticipated?
In a lot of ways, there was more pressure before, when I was worrying about paying the mortgage and supporting my kids. I guess there is a certain amount of pressure that comes with publishing for a broader audience. But I really would like to be able to write books for a long time, and the only way forward is to finish a book. The period of time between the publication of "The Fault in Our Stars" and my next book definitely has been longer than it was for any of my other books, and that's partly owed to all the weird, overwhelming, mostly wonderful stuff that happened because of "The Fault in Our Stars" book and then the movie. I think what I needed most was to be away from those worlds, especially the Hollywood world.
How has becoming a parent changed your perspective as a young-adult writer?
I became more interested in parents as characters. I used to dismiss them, always finding ways to get rid of them as quickly as possible. And suddenly, I thought they were interesting characters worth paying attention to. "The Fault in Our Stars" is so much about the tension between a sick kid and her parents. I really hadn't figured out a way through that tension before my son Henry was born and then I realized almost instantaneously that as long as Henry or I am alive, I will be his father and he will be my son. And in that sense, love really is stronger than death.
Was there a particular moment when you knew you wanted to be a young-adult author?
I think I always knew I wanted to write about adolescence, but the first time I really read young-adult novels was during my first job out of college at the book-review magazine Booklist. I remember reading the novels that had won the first Printz Award for young-adult literature. I just loved them and thought, "This is where I would like to be."
What kinds of books do you want to be writing 20 years from now?
In a perfect world, I still would like to be writing for teenagers. I think they're such interesting readers. Judy Blume has had a five-decade career in which she has written wonderful children's books the whole time. She's also written good books for adults. So, it is possible, but I don't know if it's possible for me. If I can't do that, then I'll try to write something else, like picture books or hard-boiled mystery novels.
Do you see yourself continuing to write for this generation of teenagers as they grow up?
Not really. I feel like letting them go into adulthood. It makes me really happy when people say that one of my books is their favorite book, but it also makes me think, "I can't wait for you to read 'Beloved.' I can't wait for you to read 'Their Eyes Were Watching God.' I can't wait for you to read 'Gatsby.'" It's not bad news to me when they read those books and their worlds are turned upside down. It's great news. I don't mind them growing up. I like that they grow up. I want to be a part of that process. I don't want to be the end.
It makes me really happy when people say that one of my books is their favorite book, but it also makes me think, I can't wait for you to read 'Beloved.' I can't wait for you to read 'Their Eyes Were Watching God.' I can't wait for you to read 'Gatsby.'"
You've been described in the media as a "voice of a generation." What do you think about that?
I think it's a bit ludicrous. I think that people in that generation would say that I am not the voice of their generation, and it's something we should ask them rather than asking the baby boomers who call me that. I had one moment in American pop culture and, while it was an interesting thing to have happen, I don't think of myself as a particularly important voice for this generation — they're capable of speaking for themselves. They don't need me to speak for them. One of the great things about social media is that the traditionally silenced voices of youth aren't silenced anymore, and they get to live on the same platforms as the most established voices. We can listen to them directly, and I think we should.
When you were named one of Time's 100 Most Influential People, actress Shailene Woodley wrote that you don't speak for teenagers, but that you listen to them.
That was an incredibly kind thing of Shai to say, and that is what I try to do. My time at Kenyon was about learning to listen more than anything else. Learning to listen to my peers, learning to listen to my professors, learning to listen to the great voices, whether it was Charlotte Brontë or John Keats or John Maynard Keynes or Toni Morrison. I came here knowing how to talk, but I didn't come here knowing how to listen.
My time at Kenyon was about learning to listen more than anything else. Learning to listen to my peers, learning to listen to my professors, learning to listen to the great voices, whether it was Charlotte Bronte or John Maynard Keynes or Toni Morrison."
Let's talk about nerdfighters. That community has become an international phenomenon since you and your brother founded it in 2007.
I wish that we'd had a better name for it back in 2007. Just to be clear, nerdfighters fight for nerds. Like Freedom Fighters ostensibly fight for freedom. My brother and I started making these videos back and forth to each other when YouTube was still really small. The community around those videos initially just consisted of a few hundred people, but they were really cool people. It was fun to spend time with them and they weren't just watching what we made — they were responding to it with their own videos, with fan fiction, with art, with all kinds of things — and it all felt so immersive and invigorating in a way that, frankly, books didn't feel for me at the time.
Now your videos have been viewed more than 600 million times. Is there a downside to the culture becoming too mainstream?
Frankly, the bigger an online community gets and the closer it moves to the center of pop culture, the less interesting it becomes. My brother always says the only following worth having is a cult following, and I think he's right. That's been a real focus for Hank and me during the last few years. We've tried really hard not to make stuff for the broadest possible audience but instead to make stuff that will appeal to a passionate audience.
The film adaptations of "The Fault in Our Stars" and "Paper Towns" helped your books reach an even wider audience. Why was it important for you to be involved in the making of those movies?
I wanted to be an advocate for the readers of the book. And I always was welcomed into the process, which is very unusual for authors. I was extremely lucky that the people who produced the movies and the people who were in the movies were so generous toward me and really cared about what I thought. It truly felt collaborative.
What did you learn about celebrity culture from going through the movie promotion process?
We're taught in America that celebrity is the ultimate achievement. There obviously are a lot of benefits to renown, but when I was younger, I definitely thought that there was some emptiness inside of me that could be filled by strangers liking me, and I don't think that was correct. On the other hand, a lot of jobs are worse.
How do you think your role as a public figure has both helped and hindered your writing?
I do not think it has helped my writing. But it's been great for everything else in my life. I got to glimpse worlds that I never thought I would get to glimpse. I got to experience things that were once-in-a-lifetime sorts of things. And best of all, I got to return to my normal life. I almost fell right back into writing in the morning and going to my office in the afternoon, and that's exactly what I was doing in 2011.
You're still involved with so many projects, like Vlogbrothers, Crash Course and now the AFC Wimbledon movie that you signed on to write and produce. How do you choose where to invest your time?
The answer I should give is that I try to think about what I'm passionate about. I try to think about what can make a difference in the lives of the people we're making stuff for. But the true answer? This is the only joke I know: A moth goes into a podiatrist's office and the podiatrist says, "What seems to be the problem?" And the moth says, "If only there was just one problem. My wife doesn't love me, and I can't remember when she did love me. My son looks in the mirror, and he sees the same failure in himself that he sees in me. My daughter has married an absolute brute of a man. And everything is just wrong, doc." And the podiatrist says, "Well, that is indeed very serious, moth. But I am a podiatrist. I work on feet. I'm not a psychiatrist. What brings you here today?" And the moth says, "Oh, the light was on." On some level, I think maybe the real answer to your question is that I go wherever the light is on. I'm not sure that humans are that much more thoughtful than moths when it comes to making those choices."